Welcome. It is wonderful to virtually meet you.  Vue is a luxury optical boutique with premium Optometry services.  Vue offers the finest quality frame lines (ranging from simple and understated to one of a kind and unusual) for prescription glasses and sunglasses.
Owner Optometrist, Wellington Bentley, looks forward to meeting and serving you in person.
Wellington takes pride in the innovative, unique Optometry experience he has created with Vue. His passion involves moving patients from the dislike (and even disdain) of wearing glasses to finding frames that challenge the staus quo and inject originality - frames that his patients love and are proud to wear and ultimately express who they are.
Come in and see what Wellington and Vue can do for you.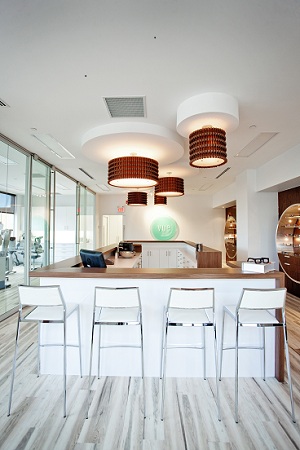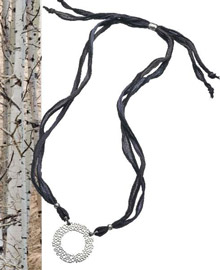 La LOOP was invented in 1999 - out of necessity. How many times can one look for ones glasses? And wearing those granny leashes—not an option. Why can't something be functional and stylish and well made? That was the question and La LOOP is the answer. The magical hinges on either side of the loop enable the glasses to stay in place when in the loop.
Museum stores and specialty boutiques around the world like Le Bon Marche in Paris, Isetan in Tokyo, Selfridges and Harrods in London and Optical Shops of Aspen in America have recognized La LOOP as an invention - a chic and practical one. Found in over 500 stores
across 16 countries, designer Elizabeth Faraut introduces a new collection twice a year. Styles like the Dog Tag and the sterling/vermeil diamond cut necklaces have become staples in the collection and been recognized by the press domestically and internationally.
Fashion photographer Mario Testino and costume designer Jeffrey Kurland were early enthusiasts. Through them, La LOOPs ended up on some of today's biggest stars: Julia Roberts, Brad Pitt, Demi Moore.
To learn more, come into vue today.